"The red metal", Copper is broadly appreciated for its electrical and thermal conductivity. Its main applications are in energy, telecommunications and building materials industries.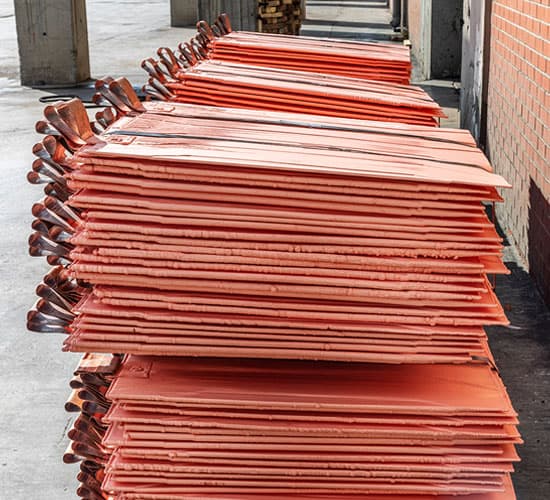 Easily recyclable, thanks to a high recovery value, Copper combines with other metals to form numerous alloys: most common ones are Bronze and Brass, with Tin and Zinc. Copper is widespread in plumbing and heating systems, taps, nautical equipment, electrical engineering and electronics, tinsmithery and architecture, coinage, crafts and objects, transport, construction and many other areas.
Copper can be found in electric wires and cables, windings of electromagnets, electric motors and electromechanical relays, pipes, cable components and room facades, as well as a gutter, flashings and downpipes. In addition, it is used for furniture finishes, sculptures and pictorial supports, household utensils, silverware, ceramics and glass coloring.
Impermeable to gases and easily foldable, Copper resists corrosion and does not age when exposed to solar radiation, making heat exchange more efficient thanks to excellent thermal conductivity. Together with Aluminum and Zinc, it is used in technologically advanced applications and in the field of superconduction.
– Copper Wire Rod ETP in various diameters
– Copper Wire Rod OFE and OFE-Ag in various diameters
– Copper Billets in various grades and diameters
Others:
– Copper cathodes
– Copper anodes
– Copper powder
– Copper oxide
– Copper granules
– Copper scrap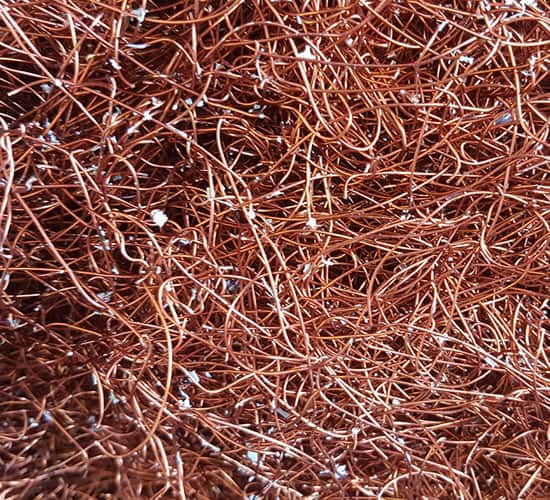 Product data sheets or safety data sheets would be provided upon request.