Sulphuric acid (H2SO4) is a strong, colourless, liquid mineral acid. It is an important industrial commodity, extensively used in oil refining, water treatment, uranium processing, inorganic acids production, metallurgical, fertilizer, pulp and paper industries.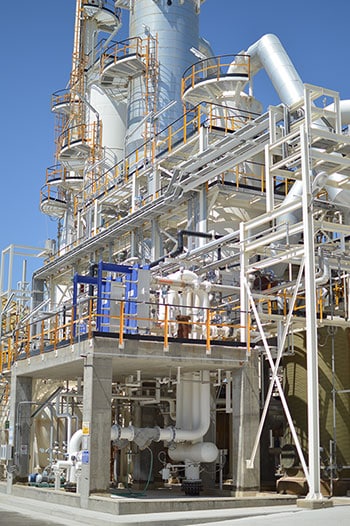 Fluorsid consumes sulphuric acid for the production of hydrogen fluoride (HF) and manufactures it in Cagliari from molten sulphur according to the "Double Contact Double Absorption" process, in two parallel plants. The reactions are highly exothermic, allowing the co-production of steam and electric power.
The plants are designed and built with the best available techniques with a total production capacity of 320,000 MT/y. The energy recovered from these plants allows Fluorsid to be self-sufficient in terms of steam and electric power requirements and to sell both to third parties. The power production exceeds 11MW.
The production of sulfuric acid exceeding the internal consumption is sold at a concentration between 98% and 99.5% and is delivered in tank trucks or sent via pipeline to a jetty, where vessel tankers are loaded.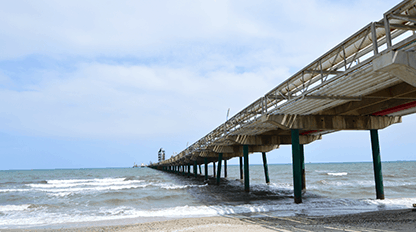 – VESSEL TANKER
– TANKER TRUCK